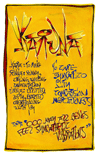 Karu.naa
References: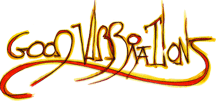 The Four Godly Thoughts
Godly Thoughts Expansions
[MN 7]
WP: The Middle Length Discourses of the Buddha, #7: The Simile of the Cloth, Bhikkhu Nanamoli and Bhikkhu Bodhi trans., pp120
ATI: The Simile of the Cloth, Thanissaro, trans.
---
| Pali | MO | Hare | Horner | Punnaji | Bodhi | Nanamoli | Rhys Davids | (Mrs)Rhys Davids | Thanissaro | Walshe | Woodward |
| --- | --- | --- | --- | --- | --- | --- | --- | --- | --- | --- | --- |
| karu.naa | sympathy, compassion | pity | compassion | empathy | compassion | compassion | pity | pity | compassion | compassion | |
Pali Text Society
Pali English Dictionary
Edited by T. W. Rhys Davids and William Stede
[EDITED ENTRY]
Karu.naa: (f.) [cp. Vedic karu.naa nt. (holy) action; Sk. karu.naa...] pity, compassion. Karu.na is one of the 4 qualities of character significant of a human being who has attained enfranchisement of heart (ceto-vimutti) in the 4 sentiments, viz. mettaa k.- upekhaa, muditaa Freq. found in this formula with -sahagatena cetasaa. The first two qualities are complementary...the desire of removing bane and sorrow (from one's fellowmen), whilst mettaa is expl. as "hita-sukh-uupanayakaamataa," the desire of bringing (to one's fellow-men) that which is welfare and good....K- -sahagatena cetasa denotes the exalted state of compassion for all beings (all that is encompassed in the sphere of one's good influence:...(catuddisa "extending over the 4, i. e. all, directions): D I.251; III.78, 50, 224; S IV.296, 322, 351; V.115; A I.183, 196; II.129, 184; III.225; V.300, 345; J II.129...Frequently referred to as an ideal of contemplation (in conn. w. bhavana & jhana)... karu.naa'n durato katva, without mercy, of the Yamaduta, messengers of Death...; maha- great compassion...; --samapatti a "gest," feat of great compassion: in which Buddha is represented when rising and surveying the world to look for beings to be worthy of his mercy and help D II.237..- 3. As adj. only in cpds. (e. g. -vaca merciful speech; neg. akaru.naa merciless ..; ati- very merciful J IV.142) and as adv. karu.naa'n pitifully, piteously, mournfully, in k- paridevati J VI.498, 513, 551..
-¢dhimutta intent upon compassion D II.241, 242;
-¢nuvattin following the dictates of mercy...
-gu'naja originating in the quality of compassion...
-jhaana meditation on pity, ecstasy of c. D II.237-39;
-.t.thaaniya worthy of c....
-bala the power of c....
-brahmavihaara divine state of pity...
-bhaavanaa consideration or cultivation of pity Vism 314 sq.
-rasa the sweetness of c....
-vihaara (a heart) in the state of c. Vism 324
-saagara an ocean of mercy...
-siitala "cool with c." +hadaya, whose heart is tempered with mercy...
---