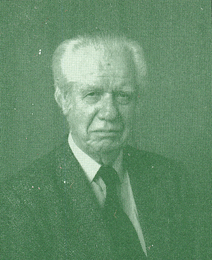 Maurice O'Connell Walshe
Maurice O'Connell Walshe was born in London on the 22nd December, 1911 and died on the 18th April, 1998. He was a student at University College, London, and at the Universities of Berlin, Goettingen, Vienna and Freiburg-im-Breisgau. He taught mediaeval German language and literature at the University of Leeds, and as a Reader in German at Nottingham University and Bedford College, London. After retirement in 1979 he became deputy director of the Institute of Germanic Studies, University of London. His published works include a three volume set of essays of the 13th century mystic, Meister Eckhart and, in 1987, Thus Have I Heard - the most popular and contemporary version of The Long Discourses of the Buddha. A few months before he died he completed a Buddhist Pali dictionary which, hopefully, will be published in the near future.
Maurice's commitment to Buddhism began in 1951 and he implemented his interest with the scholastic training and personal vigour that had marked his German studies. So apart from learning the Pali language in which the scriptures of Theravada Buddhism are written and writing numerous articles and booklets on the theory and practice of Buddhism, he took up the practice of meditation, visited Buddhist monasteries in South East Asia and most importantly, was a leading figure in the development of Buddhism in Britain.
He was both a Vice President of the Buddhist Society and Chairman of the English Saṅgha Trust. This Trust was established in 1956 with the aim of supporting a Buddhist monastic foundation in Britain. He continued to serve this Trust as a Director into his seventies and helped with founding its two monasteries - Cittaviveka in West Sussex and Amaravati in Hertfordshire.
From: Forest Saṅgha Newsletter
§
Buddhist Publilcations by Maurice O. Walshe
The Long Discourses of the Buddha: A Translation of the Digha Nikaya
January, 1996
Pathways of Buddhist thought: essays from 'The Wheel'
1971
Thus Have I Heard
1987
Long Discourses of the Buddha (A Wisdom Intermediate Book. White Series)
July, 1987
Buddhism in brief: a survey of Buddhadhamma
1970