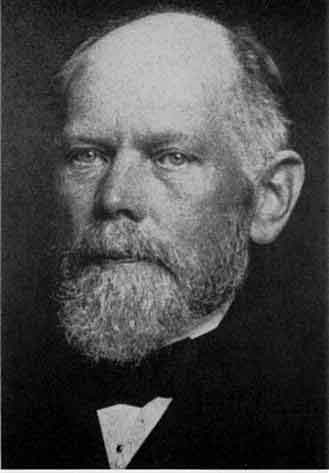 Ernst Wilhelm Oskar Windisch
1844 — 1918
Ernst Wilhelm Oskar Windisch (4 September 1844, Dresden – 30 October 1918, Leipzig) was a German classical philologist and comparative linguist who specialised in Sanskrit, Celtic and Indo-European studies.
In his student days at the University of Leipzig, he became friends with Friedrich Nietzsche. One of his teachers was Friedrich Wilhelm Ritschl. In 1867 he obtained his PhD in classical philology, afterwards teaching at the Thomasschule of Leipzig (1867–1870). In the meantime, he completed his habilitation in Sanskrit and comparative linguistics at the university (1869).
In 1870–71 he worked as a staff member of the India Office Library in London. Later on, he became a professor of comparative linguistics at Heidelberg University (1872) and the University of Strasbourg (1875). In 1877 he returned to his alma mater in Leipzig as a professor of Sanskrit and director of the Indo-Europeanist institute. In the academic year of 1895/96, he served as rector. Among his students were Friedrich Delitzsch as well as Anna Leonowens who attended his Sanskrit lectures from 1897 to 1901. In 1883 he was appointed full member of the Sächsische Akademie der Wissenschaften zu Leipzig (Royal Saxon Society of Sciences in Leipzig). He became a corresponding member of the Bavarian Academy of Sciences and Humanities in 1905. In the same year, Windisch published his translation of the Old Irish epic Táin Bó Cúailnge into German.
Biography sourced from Wikipedia, which in turn cites Catalogus Professorum lipsiensium, as source; photo from de.wikipedia.org
---